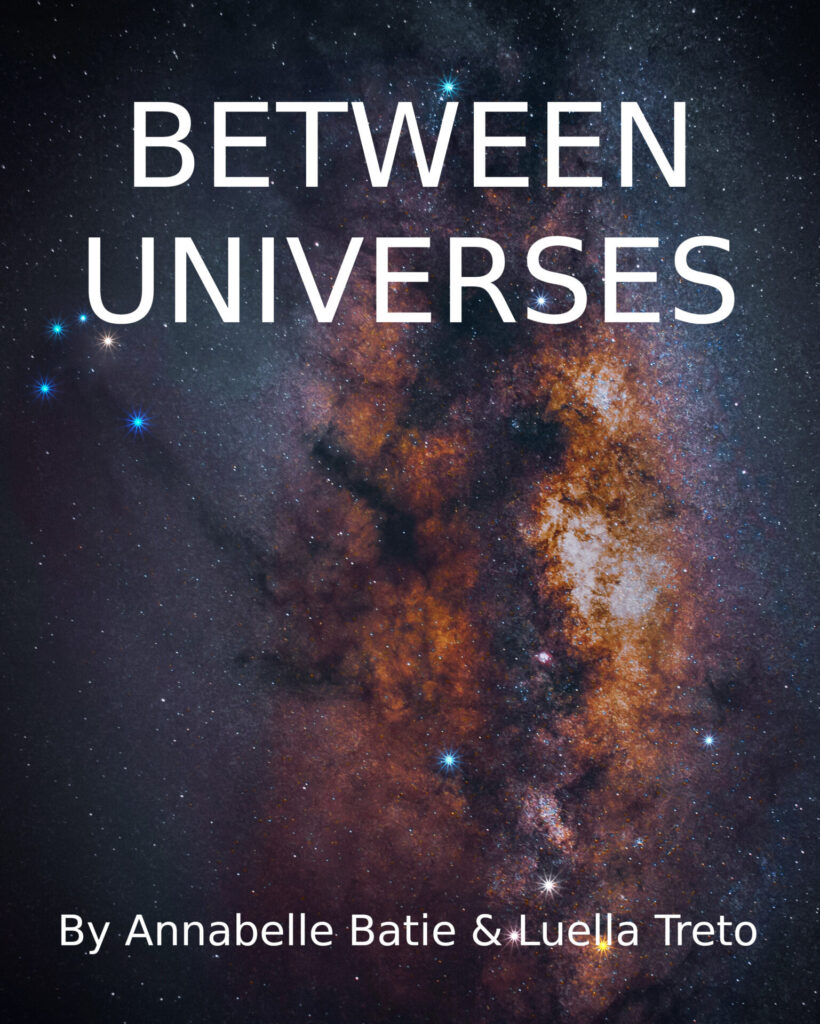 Between Universes
Jaiden is just an ordinary teenage girl living in Whitefish, Montana. But when she picks up a book her mother ordered from the library, she suddenly finds herself transported to another world. But not just any world. The world between every universe that could possibly exist.
Amellayah is hiding; hiding from everyone who is after her. The only living member of her family, she has to make sure no one finds her. If they do, the universes will continue to collapse as they have been for the last few years.
When Jaiden and Amellayah meat, they must find a way to fix everything before it falls apart; and takes the entire world with it.