Hey readers! Today I will be sharing a post for the Writers' Vision Blog Tour! You will get to read all about the amazing writing community (Writers' Vision), as well as read a wonderful guest post from Kaytlin Phillips, the founder of the site!
Let's get started with a little bit of information on exactly what Writers' Vision is.
What is Writer's Vision?
Writers' Vision is a community where Christian creatives can connect and receive feedback, advice, encouragement, and even form friendships. Originally started in 2021 as a writers' critique site, Writers' Vision has expanded to include creatives of all levels! From authors to bloggers and even editors! Whether it is a community you are looking for or simply encouragement and advice, Writers' Vision is here to help!
Our Community space where we share bits of our stories is open to a wide variety of genres and is for making your manuscript what you envisioned it could be.
The Community is a place where authors and bloggers can receive Beta reading services from readers and fellow authors. But it's not just another critique group, it is a friendship, a coming together for the benefit of all involved.
Writing to Awaken Hope: The Official Blog of Writer's Vision
Writing to Awaken Hope is the official blog of Writers' Vision and is full of encouraging posts, interviews, stories, and even useful skills and resources for authors and bloggers alike.
Our Writing Challenges
Writers' Vision host a writing challenge/competition every three months! The prompts range from sentences, word count restrictions, picture prompts, and even collages!
The challenge winner has their story posted on the Writers' Vision blog and, of course, given bragging rights.
You don't have to be a member of the Community to enter or even be subscribed to the blog.
---
Doesn't that sound awesome? I am a personal member of Writers' Vision, and I love it! It's completely free to join, and you get to meet other amazing authors like you!
Now let's get on to the guest post, written by Kaytlin Phillips.
Guest Post: Made for Connection
By Kaytlin Phillips
Hey folks! If you're just now hopping on the tour, my name is Kaytlin Phillips and I am the founder of Writers' Vision: A Christian Creative Community. When not over there you can find me on the blog I share with my sisters called Sisters Three or creating or getting lost in a made-up world. That's a little about me, and now it's time for my guest post!
---
In one of my recent guest posts, I talked about the importance of community and this time my topic is similar, but not quite the same. A few months back my dad said something in his sermon that stuck with me.
We are made for connection.
As an introvert in a family of introverts, it gave me something to think about. Made for connection?
It took me a little bit to grasp what my dad was getting at (also focusing back on his sermon instead of this question helped…lol…)
The point is, we don't realize how many connections we have until we consider how many people we would miss should they all suddenly disappear. Parents, grandparents, aunts and uncles, siblings, church family, all our online and in-person friends…we know more people than we realize, a lot more. And every day we live, we are connecting. But guess what…writers need connection too!
I'm not just talking about connections with other people. We do that well enough on our own in our everyday lives, but we need connection with other writers! We were made to connect. There's a spot at the back of your mind that's always, or at least I've always had one, pushing us toward connecting with other writers. You want to get to know them, chat with them, see how they do things. Whenever you talk to someone new and you mention you write you secretly hope they say that they write too.
But a lot of us can't find these connections in person. I know I've only met one fellow writer in person. My mentor. The rest of the writers I know I've never seen face to face, and yet I count them as dear friends! Because I've connected, we've connected over the words that we write and the views we share, and the longing we all have to share our stories with as many people as possible.
But connecting with the right people is often hard, and that's why I made Writers' Vision. I wanted to create a safe place for Christian writers, a place where connections could be made and maintained without costing you anything. I didn't want it to be another of those paid sites, because I wanted anyone to be able to join from the succeeding author to the ones who are just starting out with hardly any money to spare.
Connection is something we all need and even crave. Don't keep searching. Find a community and settle in, because connection and community will empower you to go further than you ever thought you could. They will push you beyond your limits in your journey to reach your goals.
So, if you, like so many writers', crave connection…stop procrastinating and find it. Make those connections and change your writing journey for the better!
It doesn't have to be Writers' Vision, there are tons, and I mean tons, of other sites out there for writers to connect on. Honestly, most of my connections have come through Goodreads and my blog. The point is to stop fearing putting yourself out there and just do it. Connect with others who enjoy what you enjoy, writing! Geek out about writing with them and enjoy supporting each other in this journey of discovery.
We were made for connections, so go connect!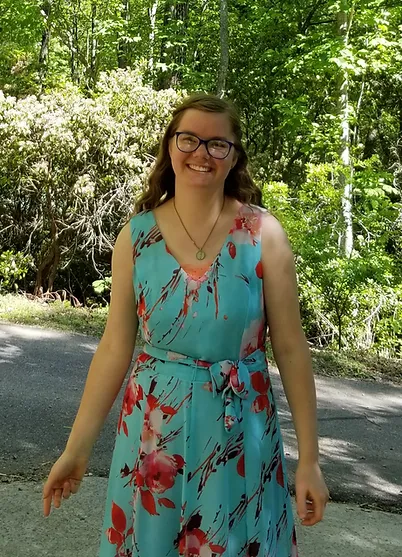 About Kaytlin Phillips
Hello, I'm Kaytlin!
A homeschool grad, blogger, influencer, and the author of the MG fantasy World of Silence, Co-Author with my sisters, Marisa and Jaiden, of the YA Fantasy series The Dragon Prince Chronicles, and have been featured in the Seize the Night Anthology.
I first discovered a love for writing at the age of seven when I plagiarized a Roy Roger's film into my own book. Since then I've become more creative and write books of my own invention, which are usually stories of hope, purpose, and redemption.  More often than not you can find me with my nose in a book, whisked away to some fictional setting.
Through my stories I long to present the Savior and His overwhelming love for us, I want everyone to know they are never too far gone for God to save them and that everyone has a purpose!
Links
Writers' Vision: Home | Writers' Vision (sistersthree3.wixsite.com)
Kaytlin Phillips: Kaytlin Phillips | Instagram, Facebook | Linktree
---
So that's it for today! If you would like to follow along with the rest of the tour, be sure to check out the schedule below!
Tour Schedule
Monday, Jan 16th
Writers' Vision – Kick-Off Post
Vanessa Hall – Spotlight
Louise Taylor – Spotlight
Tuesday, Jan 17th
Pearl Christine – Spotlight
Sisters Three – Spotlight
Wednesday, Jan 18th
Louise Taylor – Guest Post
Allyson Jamison – Interview
Thursday, Jan 19th
Lorelei Angelino – Spotlight
Madisyn Carlin – Spotlight & Guest Post
Lillian Keith – Spotlight & Interview
Friday, Jan 20th
Kristina Hall – Interview
Vanessa Hall – Interview
Annabelle Batie – Spotlight & Guest Post
Abbigail Befus – Interview
A.J. Syngraféas – Guest Post
Weekend Off….
Monday, Jan 23rd
Joelle Stone – Guest Post
Louise Taylor – Interview
Writers' Vision – Mid-Tour Recap
Tuesday, Jan 24th
Abbigail Befus – Guest Post
Issabelle Perry – Guest Post
Wednesday, Jan 25th
Saraina Whitney – Guest Post
Grace A. Johnson – Spotlight
Allyson Jamison – Guest Post
Thursday, Jan 26th
Grace A. Johnson – Interview
Sisters Three – About Writers' Vision
Friday, Jan 27th
Grace A. Johnson – Guest Post
Annabelle Batie – Interview
Writers' Vision – Wrap-Up Post